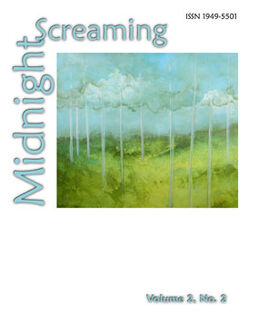 The sixth issue of Midnight Screaming Magazine was published in April 2010. The cover art, titled "Ghost Trees", was designed by Jan Myrick.
Contents
Edit
The Green Man by Sandra Rose Hughes
Red Rose, Dead Rose by Lawrence Falcetano
1.9.2003 by Kimberly Richardson
Under the Olive Branch by Ron D'Alena
Tuesday by Holly Day
Ad blocker interference detected!
Wikia is a free-to-use site that makes money from advertising. We have a modified experience for viewers using ad blockers

Wikia is not accessible if you've made further modifications. Remove the custom ad blocker rule(s) and the page will load as expected.