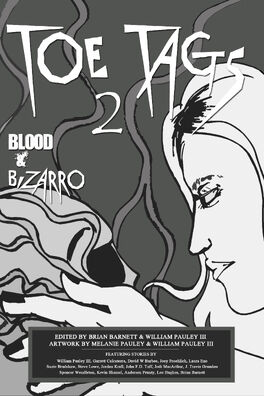 Toe Tags II: Blood and Bizarro is an anthology comprised of horror and bizarro stories. Each author was hand-picked by the editors. Like the first Toe Tags anthology, each short story is accompanied by artwork. Each art piece was created by William Pauley III and Melanie Pauley.
Contents
Edit
Ad blocker interference detected!
Wikia is a free-to-use site that makes money from advertising. We have a modified experience for viewers using ad blockers

Wikia is not accessible if you've made further modifications. Remove the custom ad blocker rule(s) and the page will load as expected.