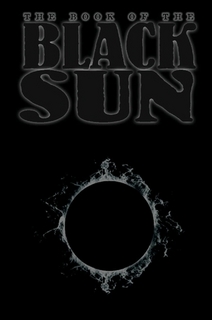 The Book of the Black Sun is a collection of stories written by G.W. Thomas.
Description
Edit
The Book of the Black Sun is thirty-two Lovecraftian tales of terror arranged in eight sections, each containing a micro, a flash, shorter story and a longer story. Motifs of strange books, evil creatures and spinning disks that form doorways to other realms are woven throughout the tales, making the final product a creepy, self-referential mandala in itself. The first in a series of volumes.
Ad blocker interference detected!
Wikia is a free-to-use site that makes money from advertising. We have a modified experience for viewers using ad blockers

Wikia is not accessible if you've made further modifications. Remove the custom ad blocker rule(s) and the page will load as expected.