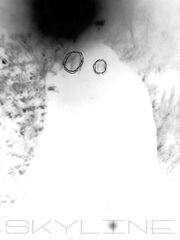 Skyline is a horror short story written by Brett Saunders. It is about a small tribe of humans trying to survive a post-apocalyptic future. As it turns out, the monstrous feral creatures aren't the only enemies among them.
The story was originally published in Toe Tags: 21 Spine-Tingling Tales from the Best New Authors of Horror.
Ad blocker interference detected!
Wikia is a free-to-use site that makes money from advertising. We have a modified experience for viewers using ad blockers

Wikia is not accessible if you've made further modifications. Remove the custom ad blocker rule(s) and the page will load as expected.