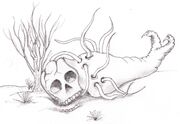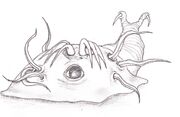 Neil Leckman is currently living in Colorado where he continues to crank out new stories, poems and art on a daily basis. He has had stories published at House of Horror,
Flashes in the Dark
, Panic Press,
Tales of the Talisman
,
Pill Hill Press
and
Static Movement
including a collection of short stories that feature his son J. R. Leckman. Since October of 2010 he has seen more than sixty stories go to print, as well as more than twenty poems. He is currently working on three new series, "Wurms Evolution", "New Dodge" and "Lake Tanna". He welcomes you to come and explre the darkness with him. He can also be found on
LinkedIn
and
Facebook
.
Many of his stories are available in anthologies from Static Movement, Pill Hill Press and House of Horror listed on his Amazon page.

Stories and Poems
Ad blocker interference detected!
Wikia is a free-to-use site that makes money from advertising. We have a modified experience for viewers using ad blockers

Wikia is not accessible if you've made further modifications. Remove the custom ad blocker rule(s) and the page will load as expected.