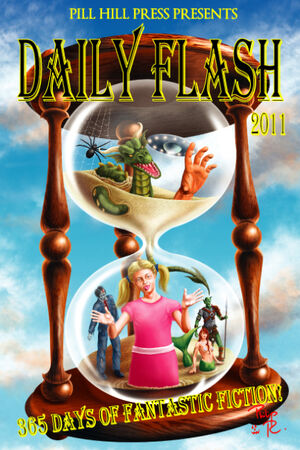 Daily Flash 2011: 365 Days of Flash Fiction
in an anthology to be published by
Pill Hill Press
and is set to be released December 2010. It will feature such authors like:
Michael A. Kechula
, Chris Bartholomew,
Laura Eno
, Lee Hughes, Len Kuntz,
Robert C. Eccles
, Erin Cole, Chris Allinotte,
Chad Case
and many others. Book is now available at:
http://www.pillhillpress.com/books.html
Ad blocker interference detected!
Wikia is a free-to-use site that makes money from advertising. We have a modified experience for viewers using ad blockers

Wikia is not accessible if you've made further modifications. Remove the custom ad blocker rule(s) and the page will load as expected.